STARTING YOUR OWN BUSINESS
8 Task You Will Need To Complete
Success or failure could hindg on the choice of your business name  Think of the name as your brand, you want to brand your business. With that in mind, give this your most attention. Here are some questions you should ask:
1. Don't make your name so obscure, customers will not know what it means.
2. Make it simple and easy to spell
3.  Don't be a copycat, your name should be original
4. Avoid being cliche´
Once you have chosen your business name, you should immediately secure your domain name.
Register your domain name at NameCheap
Trademark your business name and logo. You don't have to trademark your business name and logo but if you are the next Apple or Starbucks you will be sorry you didn't.
I suggest using Legal Zoom to search and trademark your name. The cost to do the search is and government filing fee is about $599  Visit Legal Zoom Click Here
Chose your business structure carefully. Your should consult your attorney and CPA before deciding how to structure your business. You should consider Legal Zoom to set up your business structure.
The Federal Tax ID is also know as the Employer Identification Number or EIN. This number is used to identify a business entity.
If you are a Sole Proprietors or partnership, you will use your Social Security number as your tax ID. The other structures will require you to obtain a Federal Tax ID or EIN number.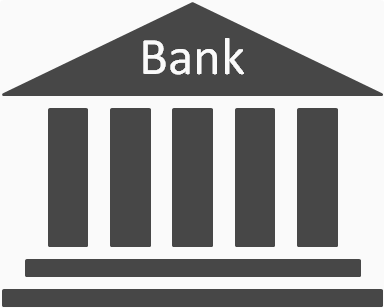 To be considered a real business, you must also have a business bank account. Having a business account seperates your personal finances from your business. It makes accounting and tax filings cleaner. Here are some of the services a business bank account can provide you.
• Checking  • Credit Cards  • Business Loans  • Payroll service
Here is the list of Top Banks For Small Business
State Tax Filing or Registration
If you live in Nevada, Washington, Florida, Wyoming Texas, South Dakota and Alaska you do not have any state income tax.
California being the highest and if you live in Oregon New York, D.C. or New Jersey you will be paying the hightest in personal and business taxes.
Many local municipalities require a business license or permit prior to operation of your business. Visit your local City Hall to comply. If you are renting or leasing your business space, the City may require a copy of the lease or rental agreement, they may want to inspect the location prior to issueing you a permit. The City could require unexpected modifications to the site. They may require a certain amount of off street parking. You should find out about all of these requirements before signing any rental or lease agreements.
The license process could take 30 days or more. I suggest prior to signing any lease or rental, you have an exit clause from your landlord providing you a release in case your site is not approved by the City.
Read more including Asset Protection >